We're trying to activate Cryptlex licenses in a Docker container running on an armv7 device. The container is running on Debian 11 (Bullseye). We're getting an LA_EXPIRED (status code 20) response during activation (ActivateLicense).
One caveat is that the container is running in a QEMU virtual machine (armv7), but this is also happening on real hardware.
The license is configured to allow VM / Container activations. The clock offset is set to 120 seconds. The expiration date is well into the future (~50 years).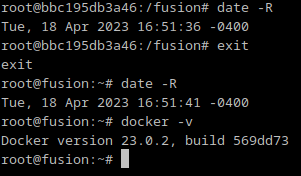 .NET LexActivator version: 3.20.10
Docker version: 23.0.2
Any guidance would be appreciated. We specifically configured the container to use NTP and also set the timezone. The clock offset is within the 120s. The license should not be expired.
We can activate the same license in a non-armv7 container and it works fine.