Hello,
I have configured an email template to be sent to myself 30 days before a license is set to be expired. Back in December 2020, I had tested this by sending a test email and the mechanism was working however it seems that I never got the actual email. I tried to send the test email again last week however I get the following message: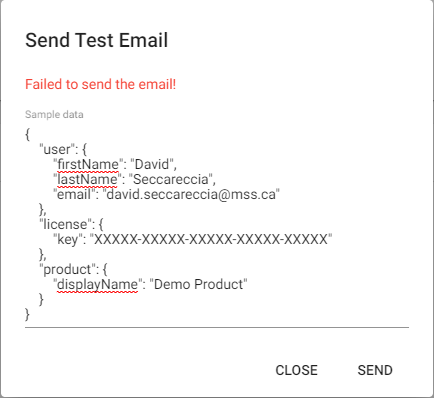 The email address in the data is valid and I confirmed with my IT department that Cryptlex is able to send email notifications and that there is no IT restriction to this. The Cryptlex Event Logs do not show any error either.
What can be causing this?
Thanks,
David